Literature reviews and book talks from Kim, Young Adult Library at The Hampton Library in Bridgehampton.
Saturday, June 30, 2012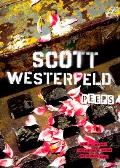 YA SERIES WES
Posted by

Kim
at 9:33 AM
No comments:

Thursday, June 28, 2012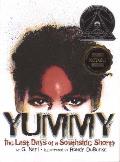 YA GN NER
Look at the two following images:
The image on the left is from the graphic novel, "Yummy: The Last Days of a Southside Shorty
The image on the right is from an article in Time Magazine in 1994.
Both are images of Robert "Yummy" Sandifer. Yummy was real; he was a little boy who hung around with a gang stealing cars and shoplifting, all while still keeping a teddy bear hidden in his room, he was a little boy who mistakenly shot and murdered a young neighborhood girl instead of a gang rival, and he was a little boy who at the age of eleven was then shot and killed a week later by the gang he killed for.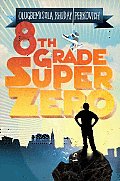 Reggie "Pukey" McKnight has been trying to live down the time he threw up on the principal's shoes, in front of the entire school! Eight grade's going to be different, he's going to stay invisible! But when he gets involved with his church youth group and becomes a "big-brother" to a first-grader and starts helping at a homeless shelter, he starts to become anything but an 8th Grade Super Zero" he might just become an 8th grade super hero!
Wednesday, June 27, 2012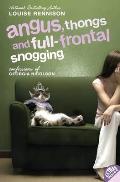 YA SERIES REN
Angus: My mixed-breed cat, half domestic tabby, half Scottish wildcat
Thongs: Stupid underwear worn by odl Swotty Knickers, Lindsay. What's the point of them anything? They just go up your bum as far as I can tell. Full-Frontal Snogging: Kissing with all the trimming, lip to lip, open mouth, tongues . . everything (apart from dribble which is never acceptable). As taught to me by a professional snogger.
Follow along more in the journal of a year in the life of Georgia Nicholson, as she navigates a year of school, snotty girls, bra sizes, and of course, Angus, thongs and full-frontal snogging!